I am semi-retired teacher of Art and 3D Design. Since I have had more time in the last few years I have been able to concentrate on personal development in the area of ceramics. I have been an active potter for about 20 years.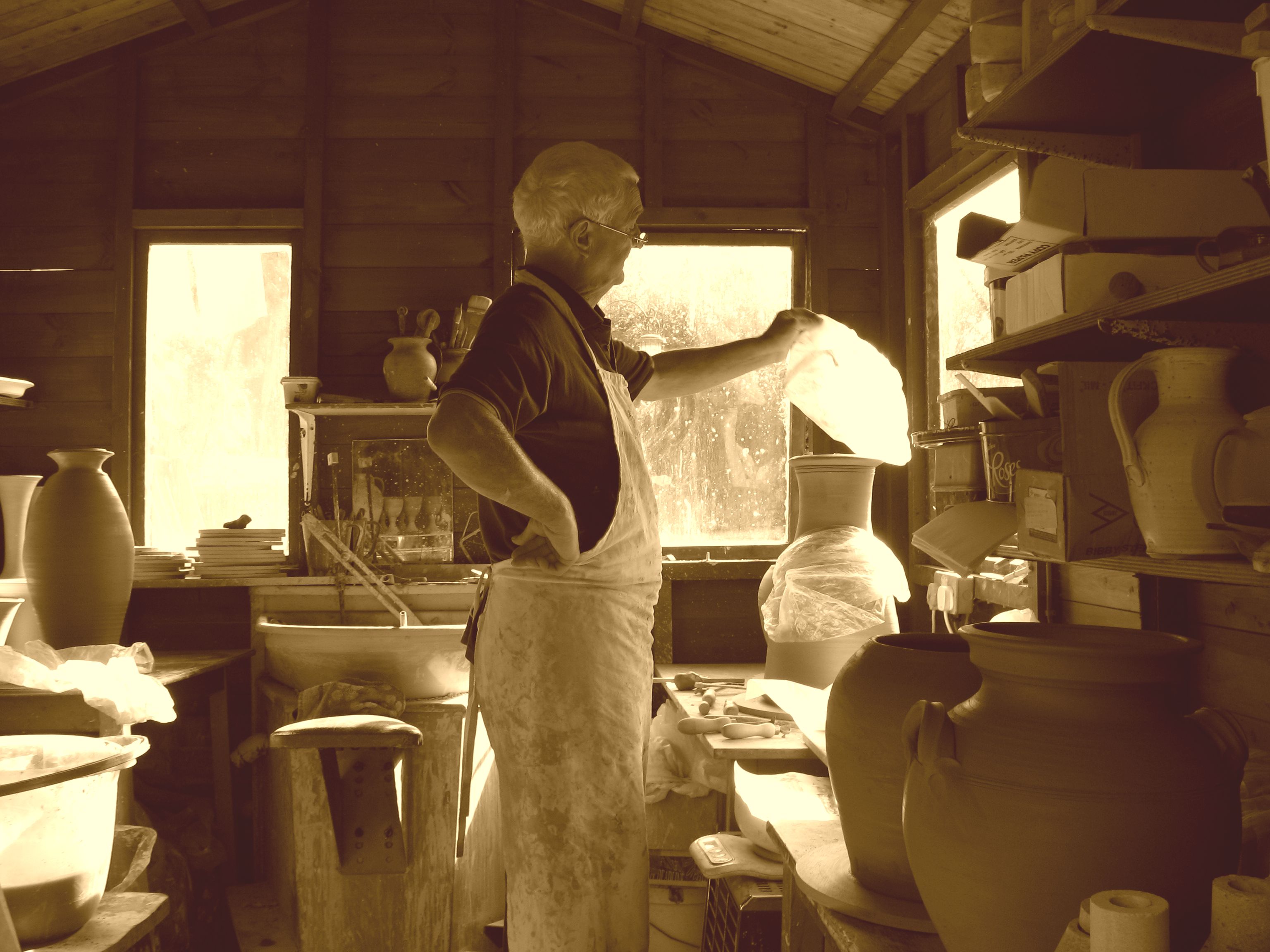 In the beginning I concentrated on electric kiln firing and in the last five years I have experimented with soda, salt and wood-fired techniques. I regularly visit other potters around the country, in particular a soda kiln at Tring near Dunstable and also at Shepton Mallet in Somerset with a fellow potter, Rowena Kinsman. I also spend quite a lot of time at Rufford Country Park where we have an Anagama kiln. I am drawn to the traditional side of ceramics, I dont really know why - but it seems to work for me!
I was born in 1943 and spent most of my life around the villages of Mapperley and West Hallam situated between Ilkeston and Derby. I completed a Fine Arts course at Nottingham College of Art and a teaching diploma at the Instiute of London, London University. I taught for ten years at Bennerley School in Ilkeston and then moved around various schools before finally settling at Castle Donnington Community College. I took early retirement thirteen years ago. I had started using clay mainly thrown forms just before that time and with the help of a former school and college friend and local potter Jon Steele along with Kevin Milward, a potter from the Gladstone Museum in Stoke on Trent and Jim Sail, one of Denby's top throwers I am where I am at this point in time.
My work is hand thrown on an alsager type electric wheel. Some work is fired in a top loading electric kiln, some in an 'Anagama' wood fired kiln at Rufford Park, and some is soda glazed or salt glazed in various parts of the country,
I hope you will enjoy looking at the pictures of my efforts, please feel free to contact me anytime should we wish to make any purchases. I am also happy to discuss taking commissions.
Another area I am looking to develop is tuition of one-to-one or possibly one-to-two people who wish to learn or improve their skills on the wheel to include handle-pulling, lids, lugs, etc, etc. So I will also be pleased to discuss personal tuition arrangements.